🌟 Welcome to Blue Collar Crypto: Your Gateway to the Crypto Universe! 🌟
Embark on an extraordinary journey with us at Blue Collar Crypto, where the pulse of blockchain beats and the essence of cryptocurrency thrives. This isn't just another platform; it's a revolution in learning, a beacon for the crypto-curious, and a haven for digital currency enthusiasts! We are a group, a community of builders, learners and Crypto fans. We believe that we are stronger together. 
🔍 Discover the World of Blockchain with Real Experts! 🔍
Dive deep into the heart of blockchain and cryptocurrency with guidance from the true trailblazers of this digital frontier. Our platform is a unique melting pot where seasoned experts, innovative builders, and passionate educators converge to share their profound insights and experiences. We have faced the bear head on and have came out on top. 
📚 A Fusion of Learning Styles: Podcast, Course, Blog – All in One! 📚
Blue Collar Crypto is where education evolves. Imagine a podcast's dynamic engagement, a course's structured learning, and a blog's insightful narratives – all woven together into a tapestry of knowledge. This is learning redefined, tailored for the digital age and designed to captivate, educate, and inspire. We have structed it in a way everyone can learn no matter your learning style. We have written course, blogs, newsletters and a podcast called, "Blueprints for Blockchain" Every course is design to tap into your learning style.   
💡 Empowerment Through Knowledge: Invest, Understand, Contribute! 💡
Our mission is to empower you. Whether you're taking your first step into crypto or you're a seasoned investor, our platform elevates your understanding to new heights. Invest with confidence, comprehend the intricacies of blockchain technology, and contribute to this ever-evolving ecosystem.
🚀 Building the Future of Crypto Education: Join Us in This Epic Adventure! 🚀
At Blue Collar Crypto, we're not just building a platform; we're crafting the future of crypto education. Be part of a community that's at the forefront of digital finance and technology. Learn, grow, and be a part of the greatest crypto education platform – a platform that stands unparalleled in its ambition and scope.
Blue Collar Crypto is a collective of passionate professionals hailing from the depths of the blockchain universe. From seasoned developers to industry insiders, our team is dedicated to sharing insider knowledge, breaking down complex jargon into digestible lessons, and guiding you on your blockchain journey.
Blockchain is not just for the tech-savvy. We envision a future where everyone, from blue-collar workers to tech enthusiasts, can harness the potential of blockchain. By hosting teams on our podcast and providing a detailed bio and backstory of our esteemed guests, we aim to create a community where learning is collaborative, and knowledge is shared freely. 
We would love to hear from you!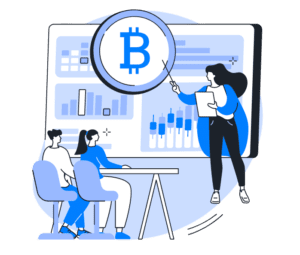 If you find that social media doesn't quite cover all your inquiries, feel free to reach out to us directly via email. We're here to assist you with any additional questions or information you might need. If you want to be a guest on "Blueprints for Blockchain" or maybe you wrote a great blog and want to share it. 
Our mission is straightforward: to facilitate widespread adoption within this sphere through the power of education.
Empowering Learning, Showcasing Innovation
For Learners: At Blue Collar Crypto, we believe in the power of knowledge to transform lives. Our platform serves as a dynamic learning hub for everyone interested in the world of cryptocurrency and blockchain technology. Whether you're a beginner or an enthusiast looking to deepen your understanding, we provide a safe and supportive environment for your learning journey. Our comprehensive resources, expert-led tutorials, and engaging content are designed to demystify the complex world of crypto and equip you with the skills and confidence to navigate it.
For Builders: We recognize the passion and hard work that goes into developing groundbreaking crypto projects. That's why we've created a dedicated space for innovators like you to showcase your projects. Through our platform, you can connect with a curious and engaged audience, share your vision, and receive valuable feedback. Our podcast series offers a unique opportunity to discuss your projects, insights, and the future of blockchain technology, reaching listeners across various platforms.
Connecting Communities: At the heart of Blue Collar Crypto is our commitment to bridging the gap between builders and end users. We understand that collaboration and communication are key to advancing the crypto ecosystem. Our platform facilitates these connections, providing a comprehensive profile for each project, where users can explore, learn, and interact directly with builders.
What Blue Collar Crypto Does
Bridging The Gap Between Users and Builders!
At Blue Collar Crypto, we specialize in simplifying the intricate landscape of cryptocurrencies, including Bitcoin, Bitcoin Cash, Ethereum, Cosmos, Solana and other networks that we all have grown to love. Our primary focus is to drive mass adoption of these digital assets by leveraging the transformative power of education. We believe education is everything. Through our comprehensive educational resources, intuitive platforms, and expert guidance, we empower individuals to confidently enter and navigate the world of cryptocurrencies.  Join us on this educational journey as we demystify the complexities and pave the way for a future where cryptocurrencies are accessible and embraced by all.
Showcase Your Projects, Share Your Expertise
Embarking on this monumental mission is no small feat, and we're fully aware that the road ahead is best traveled with a squad of passionate individuals. Picture this: a vibrant community of like-minded folks, all rallying around the same goal – to make cryptocurrencies as familiar as your morning cup of coffee. To stop the scams and put that money and time invested into the hands of people that are building great products.
Here's the scoop: we're not looking to just go it alone. Nope, we're in the business of collaboration and camaraderie. So, if you're sitting on a project that's been keeping you up at night with excitement, or you are a fan of a project that you think is going to be the next goggle or amazon, consider this your official invitation to join the fun! Jump on a call with us and lets record a video, or send us your latest blog. We want to build a community first!
We're all about fostering connections – think of us as the matchmakers between the curious learners and the ingenious builders. Got a project that has the potential to enlighten and amaze? Display your blockchain and crypto projects to a global audience. Share your knowledge through interactive lessons and tutorials. Help users understand the tech behind your projects. Show the world what you are building.
Build Your Brand: Establish yourself as an industry expert. Gain recognition for your contributions and expertise. 
Connect with Enthusiasts: Engage with a community of eager learners and crypto enthusiasts. Inspire the next generation of builders.
Earn Rewards: Monetize your knowledge. Earn from your lessons and gain exposure in the crypto community. Meet other who love this space just like you do. 
Let your achievements speak for themselves. We're all ears! Let's close the gap between those who want to know and those who make it happen.
So, whether you're a blockchain beginner or a crypto connoisseur, whether you've got a wild idea or a groundbreaking creation, there's a spot for you in our vibrant community. Together, let's ride the waves of this thrilling journey, bridge that gap, and paint the world of cryptocurrencies with the hues of excitement, discovery, and togetherness! Lets build the Blueprint for Blockchain.
Integrity: At the heart of Blue Collar Crypto lies a steadfast commitment to integrity. We believe in transparency, honesty, and ethical practices in all our interactions and endeavors. Our platform is built on a foundation of trust, ensuring that every piece of information, every tutorial, and every project showcased is reliable and authentic.
Innovation: The world of cryptocurrency and blockchain is dynamic and ever-evolving. Embracing innovation is not just a choice but a necessity in this field. We constantly seek out new ideas, technologies, and methods to enhance our platform and services. Our goal is to be at the forefront of educational and technological advancements in the crypto world, providing our community with cutting-edge resources.
Inclusivity: Blue Collar Crypto is a platform for everyone – from novices to experts, from tech enthusiasts to curious learners. We strive to create an environment that is welcoming, respectful, and supportive. Our resources are designed to be accessible and understandable to people from all backgrounds, ensuring that the complex world of crypto is demystified for all.
Commitment to Education: Education is the cornerstone of our platform. We are deeply committed to empowering individuals through knowledge and learning. Our comprehensive educational materials, expert-led tutorials, and engaging podcast series are tailored to cater to diverse learning needs and styles. We believe that informed and educated individuals are the key to driving innovation and growth in the crypto ecosystem.
Community-Centric Approach: We place a strong emphasis on community. Our platform is not just a resource but a community hub where individuals can share ideas, discuss developments, and support each other's growth in the crypto space.
Collaborative Spirit: We thrive on collaboration, both within our team and with our external partners and community. We believe that by working together, we can achieve greater results and drive meaningful advancements in the crypto space.
Our company was founded in 2022. We work daily to become better and we are ready to share best practices.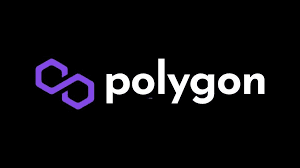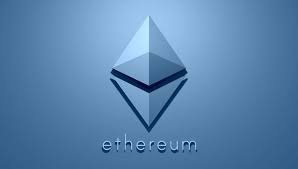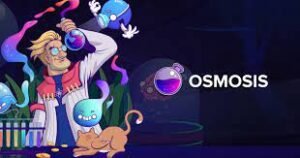 Legal Information and Disclaimers
Educational Purpose Only: The content provided on Blue Collar Crypto, including but not limited to our website, podcasts, tutorials, and any other form of communication, is for educational purposes only. Our platform is designed to enhance your understanding of cryptocurrency and blockchain technology, offering insights, information, and knowledge-sharing.
Not Financial Advice: We are not financial advisors. The information provided on our platform should not be interpreted as financial advice, investment recommendations, or an endorsement of any particular investment or trading strategy. We strongly advise our users to conduct their own research and consult with a qualified financial professional before making any investment decisions.
Potential Investments: The Blue Collar Crypto team, including its founders, staff, and contributors, may hold investments in cryptocurrencies or projects discussed or featured on our platform. We may buy, trade, stake, burn, Hold tokens in LP, you name it, you can assume that we do it. However, any mention of these projects or cryptocurrencies is for educational purposes and should not be construed as an investment recommendation. If and when we have guest on our shows, or ghost writer on a blog and they give what can be associated as fanatical advice, we are not reasonable and please request that you report it to us ASAP. 
Risk Acknowledgment: Investing in cryptocurrency involves a high level of risk and may not be suitable for all investors. The value of cryptocurrencies can fluctuate widely, and investors can experience significant losses. We advise our users to carefully consider their risk tolerance and investment objectives before engaging in cryptocurrency trading or investment.
No Liability: Blue Collar Crypto, its founders, contributors, and affiliated parties shall not be liable for any losses, damages, or costs arising from any action taken based on the information provided on our platform. Users are solely responsible for their investment decisions and financial actions.
Changes and Updates: The cryptocurrency and blockchain landscape is continually evolving. While we strive to provide the most current and accurate information, we cannot guarantee that all content on our platform reflects the latest developments or trends. Users should verify the currentness of any information before acting upon it.